A podcast is the easiest way to listen to the sermons of FEG Klagenfurt on a smartphone. Generally speaking, a podcast is a collection of audio recordings which appear in a regular interval and can be downloaded at any desired time.  Most podcasts have one or several speakers discussing a specific topic. You can find podcasts about any possible topic and now you can also get the sermons of the FEG Klagenfurt via a podcast. This means that you no longer need to navigate to the website in order to listen to the latest sermon, but you can simply have it delivered to your Smartphone App. The way to subscribe to a podcast differs depending on the phone you are using.
Apple Podcast – iPhone, iPad oder iTunes
To subscribe to a Podcast with an iPhone is pretty straightforward. Every Apple Device has a pre-installed App named "Podcasts." In order to subscribe to the FEG Podcast, you simply need to open the app and type "FEG Klagenfurt" in the search bar. Subscribe to the podcast and voila, you are done. Alternatively, if you are reading this on an Apple device, you can also simply click on the "Apple Podcasts" button above.
Google/Android Podcast
If you are using an Android phone, you can use the pre-installed app "Google Podcasts." Android phones are most Samsung, Motorola, Nokia, Galaxy, HTC,… phones. Older Android phones might not have the app installed and you will have to download it manually. In order to do that, go to the Playstore and download the app "Google Podcasts". (There are also other apps with more features available: Podcast Addict, Pocketcast, Castbox). Once you open the App, you go to the search bar and search for "FEG Klagenfurt." Done. Alternatively, if you are reading this on an Android phone, you can also just click on the  "Google Play" button above.
Spotify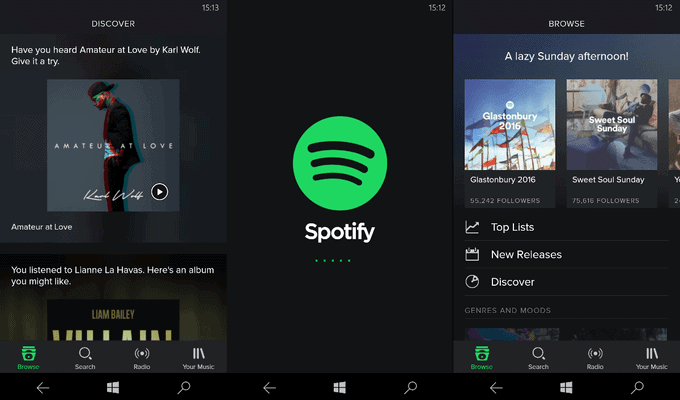 If you are frequent Spotify user, you will be glad to hear that you can also listen to the FEG sermons on Spotify. Simply open Spotify and search for "FEG Klagenfurt." Done. You will now always get the latest sermons directly in Spotify. Alternativly, you can also click on the Button "Spotify" above and it should open the FEG podcast directly in Spotify.
TuneIn – Internet radio
TuneIn is an app for Apple or Android devices which enables you to listen to internet radio stations. You can even find Christian Internet radio stations on there, such as  ERF Österreich or Now Radio. You can also subscribe to the latest sermons of the FEG. Simply search for "FEG Klagenfurt" in the app and you are good to go. Happy podcasting.